Take Care of Your Upholstered Items, by Calling in Our Richmond Upholstery Cleaning Service TW9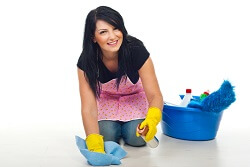 If we had to ask you to make a list of all the upholstered items in and around your home it is 100% guaranteed that it would result in quite an extensive list. This is due to everything from your lounge sofa, headboard, mattress sets, curtains etc. being made from some or other sort of fabric; whether it is synthetic or natural. The bottom line is that many of these items are also in daily use and are at times subject to a lot of wear and tear. Did you know that by simply having your upholstered furnishing professionally cleaned by our Richmond upholstery cleaners will lengthen their lifespan by several years? Take advantage by calling Richmond Cleaners on 020 3743 9699 today!

Plus, it will eliminate you accidentally damaging these often sensitive items by trying to clean them yourself with sudsy water and a scrubbing brush, using copious amounts of water is the worst thing you can possibly subject these precious and often delicate items to. With our specialized TW9 upholstery cleaning techniques there is no risk of any damage occurring as we use a specific step-by-step procedure; our caring cleaners will first suction every particle of dust from deep within the upholstered item by means of high powered vacuum cleaners.
Upholstery Cleaning Services in Richmond that Matters


This is then followed up with a pre-stain treatment that uses specific products that are designed to react with the different types of stains; then the actual "washing" process takes place which is actually more a steam cleaning procedure. All of these individual steps are designed to prevent fabrics from ending up with watermarks which could be even more unsightly than the original stains. When it comes to cleaning of your drapes, we use the same techniques but these are carried out while they are still hanging so there is no need to have to take any drapes down as one would normally need to do if having them dry cleaned at a laundromat.

Our Richmond upholstery cleaning services TW10 are all aimed at making your experience memorable in the sense that it will be quick, easy and completely stress free. Additionally, as we are always waiting to see what we can do to assist you in your efforts to keep your home and furniture in pristine condition, therefore you do not have to book these specialized TW9 cleaning services months in advance, just dial 020 3743 9699 when you need us. Besides using techniques that are gentle on these expensive items, our upholstery cleaning crews are more than willing to assist with any other domestic cleaning Richmond services that you may require at the same time.
Get the Best Upholstery Cleaning Deals in Richmond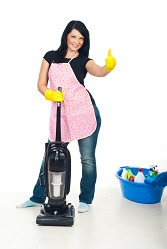 You can get your carpets and rugs cleaned while your stove is being degreased by our vigilant TW9 cleaners; and this is all possible in one convenient appointment by the various members of our cleaning crews. As far as being punctual; we normally operate on tight schedules and therefore you will not find any of our efficient cleaners Richmond standing around with not knowing what to do. When the team arrives they are all fully briefed on what needs to be done and each skilled cleaner is assigned their individual cleaning tasks for that specific job. The efficiency with which we approach each clients home cleaning TW9 requests a natural process with all of our staff members; there is not one person on our team that is simply a by-stander.

Additionally, each team regardless of their size have a supervisor that oversees the entire cleaning process TW10 right from the get go. We honestly believe that calling Richmond Cleaners on 020 3743 9699 and just making use of our Richmond upholstery cleaners a minimum of every 3-6 months will go a long way in caring for these items and definitely keep them in pristine condition for several years to come.