When You Invest in TW9 Rug Cleaning Richmond Clients Will Find a Huge Payoff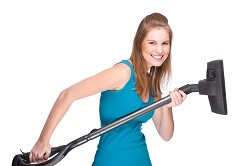 Paying top price for a good quality rug could all be mute if you do not continue to invest in having it professionally cleaned on a regular basis. For this you task you should only call 020 3743 9699 and use our professional and experienced rug cleaning Richmond company; we understand that some rugs may even be considered as antiques and may have survived several generations before being passed on as a family heirloom. What this means to us is that the fibres of the rug have been compromised over years of merciless pummelling as a means to eradicate dust from the rug's pile. By merely calling Richmond Cleaners on 020 3743 9699 and entrusting our skilled professionals to rejuvenate these precious items by using our special deep cleaning TW9 process, it will restore some of the colour to these older rugs without further risking any rips or tears from occurring.
Rug Cleaning in Richmond Perfectly Done


When our skilled Richmond rug cleaners TW10 leave your premises that dusty smelly old rug will be a thing of the past; in fact the detergents that we use for all of our rug, carpet and upholstery cleaning services have a fragrance that will last for a long time afterwards. The bonus is that this wonderfully pleasant aroma will fill every room in your home making it feel extra clean. If you have a very expensive Persian or Silk rug that cost you a small fortune, you most certainly would not want it to leave the safety of your home or even end up just letting any old self professed cleaning expert lay hands on it.

Therefore, we have a list of previously completed TW9 cleaning projects that you can use to reference our exceptional service and cleaning skills. Through years of experience we have adapted our methods of cleaning by constantly updating the cleaning products as well as the machinery that we use to carry out our specialized Richmond cleaning services. As a result when our company's cleaners arrive on your doorstep, you will find them fully equipped to efficiently complete the job on hand without needing any assistance from you. Additionally, the techniques that we use will eliminate dust mites and other harmful bacteria that may be lurking in the rug fibres; if the rug has been soiled by the family pet then we highly specialized products that are able to eliminate these strong odours and remove them for good.
Get a Free Rug Cleaning Quote in Richmond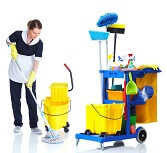 Afterwards, we will finalize the entire process by adding anti-bacterial products that will not only get rid of germs but also prevent your pet from being interested in "marking" your precious rug ever again. These rug cleaning services Richmond are all lumped into one package that can be expanded to include other domestic as well as commercial cleaning tasks. There simply is no limit to what our fully competitive packages offer our clients; although we are available at the drop of a hat, we do suggest that during certain seasons such as beginning of Spring and Autumn when everyone suddenly has an intense urge to deep clean their homes, that you do perhaps book an appointment in advance. But we must stress that this is not a prerequisite as we have such a full compliment of highly skilled TW9 cleaners that we will be able to accommodate you, when you dial 020 3743 9699.

When it comes to rug cleaning services we are the only TW10 cleaning company Richmond that you would want to call; our friendly cleaners are moreover so eager to please that you might get annoyed at how efficient they really are and what's more, they will not spend hours doing one small task either. Yet at the same time once completed their attention to detail will speak volumes in the bright sparkling rug that you encounter afterwards. Calling Richmond Cleaners on 020 3743 9699 means that you are ready to benefit from our depth of skills!