Say Goodbye to Menial Chores, When You Use Richmond House Cleaning Experts TW9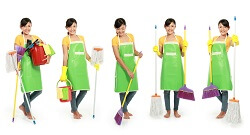 Do you often find that you imagine walking through your front door greeted by the site of a sparkling clean home; then let our Richmond house cleaning specialists come in and professionally clean your home for you. Entrusting our TW9 cleaners to take over these frustrating and never ending house cleaning tasks will make this vision come to life. What's more, you can safely allow our comprehensively trained staff members into the privacy of your home as we ensure that every one of them undergo stringent background check prior to being placed on our pay-roll. As we take the time to find honest, reliable people, you benefit by our strict hiring rules, when you contact Richmond Cleaners on 020 3743 9699.
As if that is not enough we then take these wonderful employees and add that "cherry on top" by training them in every aspect our deep cleaning services Richmond. Once again you as our client will gain from this practice as there will be no need to oversee or repeat any instructions given as far as your home cleaning TW10 needs, so call 020 3743 9699 now.
House Cleaning Service in Richmond to Book Now
Before our crews come out to your home we first get a comprehensive list of all the cleaning services that you need us to carry out; this is then set out in a carefully constructed cleaning package and plan which is designed not only to suit your budget but also meet your expectations of us. This caring attitude is what makes our TW9 domestic cleaning services so special; we care about every single person that calls on us for assistance and in return you get our undivided attention.
We know that every person that we deal with wants to know that we not only take care of their needs but also exercise extreme caution while house cleaning TW9 to ensure that all your valuable possessions are not accidentally damaged or worse broken. In our efforts to be safe at all times we also only use detergents that are eco-friendly and free of any type of chemical that could be harmful. Especially, when we are asked to do Richmond carpet or upholstery cleaning chores as the use of any strong detergents may cause discolouration or even damage the fabric to the point where it rips.
Plus, the combination of detergents and cleaning machinery eliminate the need for any abrasive scrubbing to be undertaken. Which brings us to the point that not one of our professional Richmond house cleaners will take any type of scrubber to antique or wooden furnishing; as well as silk or other delicate fabrics. Understanding how to safely remove stains or built up grime is why we call ourselves the experts in home cleaning services TW9; we believe that knowing what caused the stain and how different fabric types react to various cleaning methods is a vital part of our successful cleaning techniques.
Get Our Great House Cleaning Offers Available in Richmond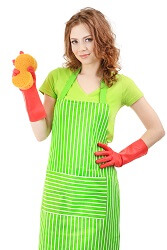 Besides having an above average know-how on cleaning products and procedures, we also ensure that every member of our staff are amicable; leaving you without any cleaning chores for several weeks is what our team of skilled Richmond domestic cleaners aim to do. So a mere call to 020 3743 9699 and we will send a full compliment of cleaners TW9 to your home within a relatively short period of time; there is not need to pre-arrange an appointment months in advance as we are flexible in our services and always have a whole cleaning crew on call.
TW9 House Cleaning is more than just a once over with a vacuum cleaner TW10 or dust cloth; we will cover every aspect of home cleaning from carpets, rugs, stoves, ovens, kitchens, upholstery and numerous other areas of your home. Call Richmond Cleaners on 020 3743 9699 now and enquire about our Richmond house cleaning specials.